Join us and various SEND organisations & service providers at this month's SEND Early Help Drop-in, which will be held at Manchester Youth Zone, from 10am – 12pm on Wednesday, 10 July.
It's an excellent opportunity to learn about and chat with:
Early Help Team
Manchester Parent Champions
RHOSEY (Rodney House Outreach Service for Early Years)
Short Breaks
We will be bringing our SEND Survey on the day so please pop over and speak to us if you want to feed back about your experiences of Manchester's SEND services over the past 6 months.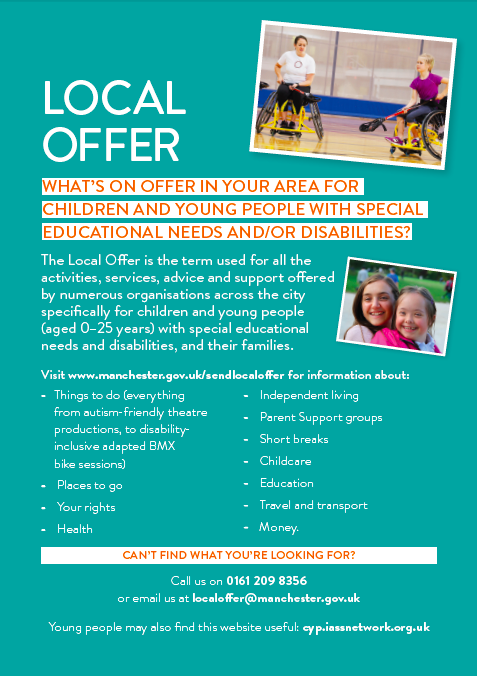 Click here for information about future SEND Early Help Drop-ins across Manchester.