Join us and various SEND organisations & service providers at this month's SEND Early Help Local Offer coffee morning, which will be held at Woodhouse Park Lifestyle Centre, from 10am – 12pm on Wednesday, 24 June.
It's an excellent opportunity to chat with or learn more about:
Or visit our stall, tell us your story and we will try to signpost you to relevant groups or services that may be able to help. Or just simply enjoy a warm brew with us. 🙂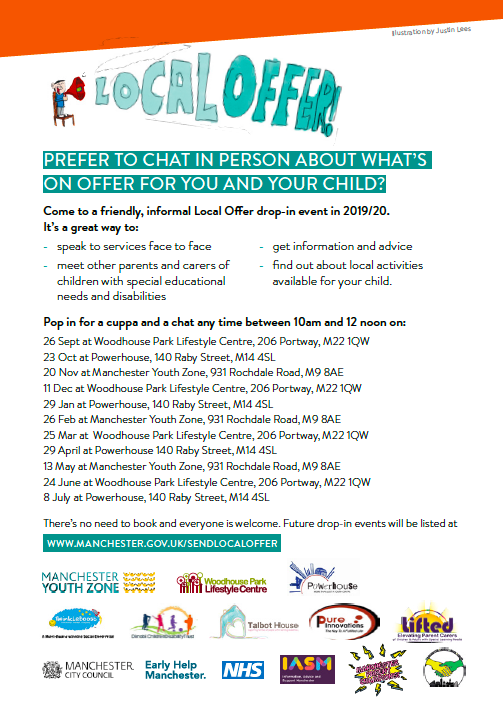 Click here for information about future SEND Early Help Drop-ins across Manchester or to learn more about the SEND Local Offer in Manchester.