Hello, wonderful parents and carers of Manchester!
The pandemic has brought additional challenges to our families over the past year. Some of us feel more isolated; many of us find that we are not able to make time to do something for ourselves. As much as our children have been affected by Covid-19, we parents and carers have also become more vulnerable; thus, maintaining our own mental health and well-being has never been so important.
We have partnered with 4CT Limited to deliver "Parent/Carer Well-being Packs" to parents & carers of children & young people with Special Educational Needs and/or Disabilities (SEND) in Manchester. We hope that, with these, you will be able to treat yourself and exercise some much needed and definitely well-deserved self-care.
The bags will include:
Travel crossword book
Adult colouring book + Coloured pencil set
Bath bombs
Chocolate hearts
ESPA body lotion
ESPA hand lotion
PUKKA flavoured tea
Nourishing shea butter masque
Love Hearts candies
Heart pillow
Hot chocolate (packet)
Puzzle cube
Stretchy de-stressing toy
The packs are free for parents & carers of children & young people with SEND in Manchester.
To apply for a well-being bag, please fill in the form below:
We're sorry to say that all the bags have now been allocated.
Please watch this space and/or follow us on Facebook for announcements about future projects.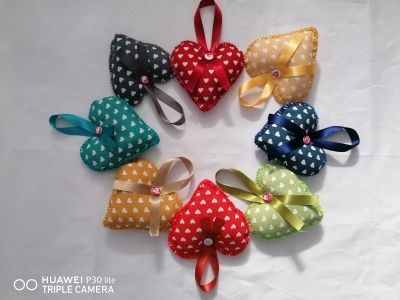 About Our Partners
4CT Limited is a non-profit organisation that provides community focused, community based and community led services in Manchester.
Their mission is to support people, neighbourhoods and communities across Greater Manchester through the development of services, partnerships and community facilities to improve opportunities and quality of life for residents.
4CT was instrumental in the delivery of last summer's very successful Paperbag Sensory & Activity Packs project as well as our Christmas Sensory Box project in December. We're very grateful for their involvement again this time.
You can follow 4CT on Twitter and Like them on Facebook for regular updates about the service.