Carers Week is an annual campaign to raise awareness of caring, highlight the challenges unpaid carers face and recognise the contribution they make to families and communities throughout the UK. It also helps people who don't think of themselves as having caring responsibilities to identify as carers and access much-needed support.
This year's theme is "Make Caring Visible and Valued".
To close Carers Week 2021 (7-13 June), we are asking parents and carers of children & young people with Special Educational Needs and/or Disabilities (SEND) in Manchester to share with us photos or original artworks depicting your life as a carer. At the end of next week, we will collate all submissions and turn it into a mosaic, which we will publish on our website and social media to help increase awareness of caring.
Some of you may want to share a poem or a short writeup instead, and these will be very much welcome. We will publish these on our Parent Sharing blog.
To thank you for your participation, we will raffle out 3 hamper baskets filled with lovely goodies, including a scented candle, Cadbury dairy milk chocolate, statement mug, Nivea hand cream, homemade lavender-scented heart-shaped pillow, jams, and handmade soap.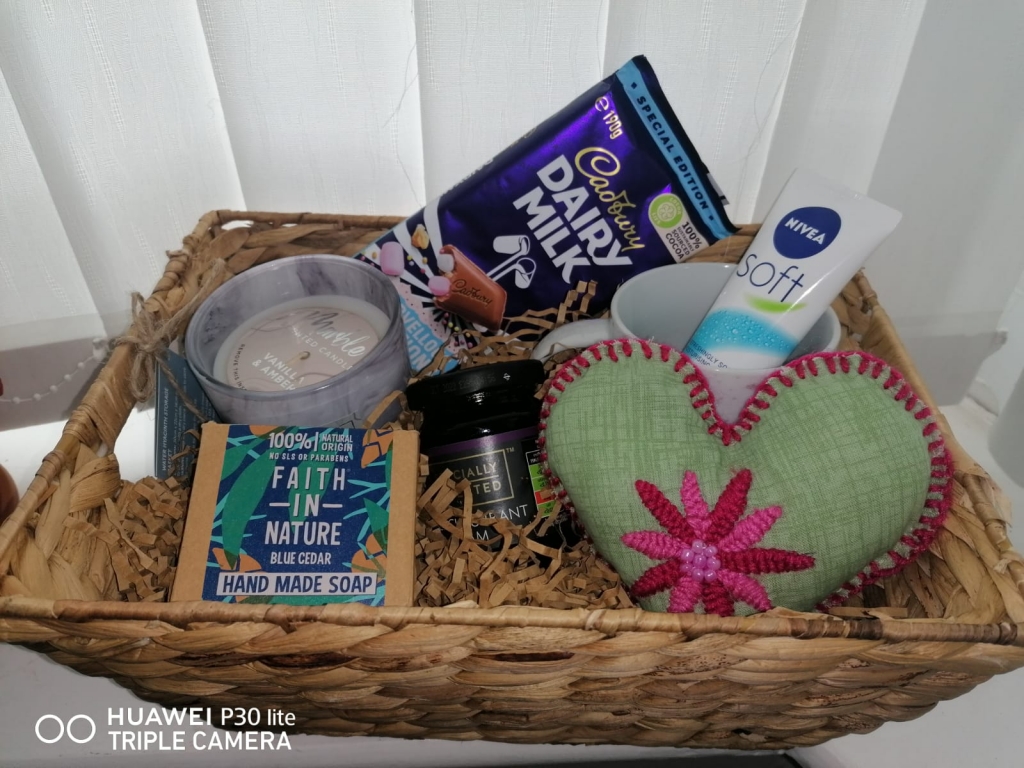 Please send us your photo/artwork/story/poem through the form below:
Acknowledgement:
Thank you to DC Stitches, our friend and supporter, who donated the lovingly-crafted scented pillows and arranged the hamper baskets for us.