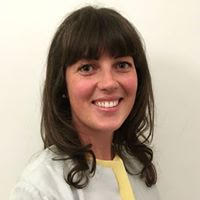 We have an opportunity for Manchester parents & carers of children & young people with SEND to hear a free talk from specialist Occupational Therapist, Sophie Thwaites.
Sophie typically works with children aged between 8-12 years old, who are struggling to read, write, sit still and coordinate their body. She helps to find the source of their challenges and permanently reduce them; ultimately allowing them to unlock their potential, enjoy learning, and grow in confidence.
Sophie will be discussing how the first few years of life play a vital role in building a strong foundation for further development. Exploring what primitive reflexes are, how they can impact a child's learning and coordination, and how we can create long lasting solutions through specific movement programmes. The talk will be for approximately 20 minutes, with time for a Q&A afterwards.
So we can choose the best schedule for this talk, we ask that you let us know your day/time preferences through the quick poll below:
Create your own user feedback survey