We recently published the Explore Manchester newsletter containing information about museums, galleries and arts and culture activities in Manchester, as well as some fun activities prepared for us by our friends from 4CT Limited.
You can view the newsletter below or download it for free into your device for printing at home and/or sharing to others.
Please use the navigation buttons to scroll through the newsletter or to zoom in/ view on full screen. This may not display very well on small phones, in which case you have the option to download the PDF version.
We've also done the prize draw for the first batch of Explorer Backpacks, and the packages have been sent to the lucky winners over the past few days. Here's a lovely photo that was sent to us by a fellow parent/carer of a child with SEND: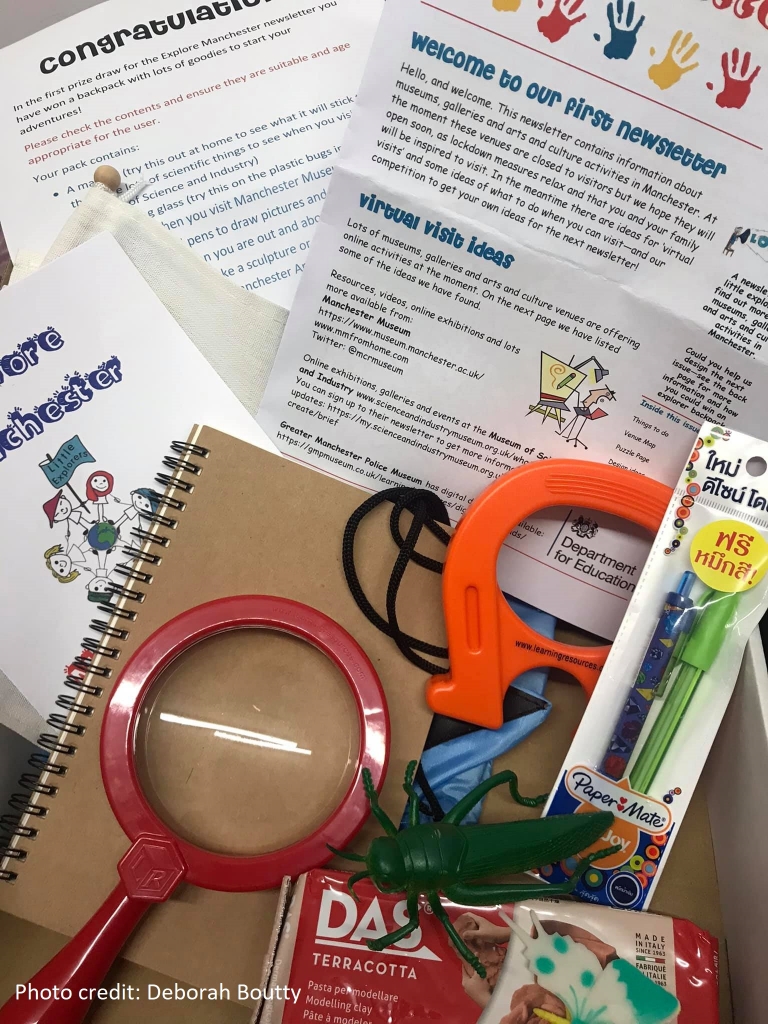 Please help us make the next issue of Explore Manchester newsletter brighter and better by sharing ideas, pictures or artworks of beautiful places to visit locally.
Do you have an idea of somewhere great to visit?
A favourite museum or gallery to tell us about?
Can you draw us a picture or cartoon?
Send your ideas and photos by email to info.4ct@btconnect.com for a chance to win one of 15 Explorer Backpacks.
Please make sure you include your name, age and contact details in the email to 4CT.
The deadline for submissions is the 24th of May 2021.