We recently published the second edition of the Explore Manchester newsletter containing information about virtual exhibitions, local destinations suggested by fellow parents, and the reopening of museums, galleries & libraries in Manchester, among other things. As with the first edition, we would like to thank 4CT Limited for producing the newsletter.
You can view the newsletter below or download it for free into your device for printing at home and/or sharing to others.
Please use the navigation buttons to scroll through the newsletter or to zoom in/ view on full screen. This may not display very well on small phones, in which case you have the option to download the PDF version.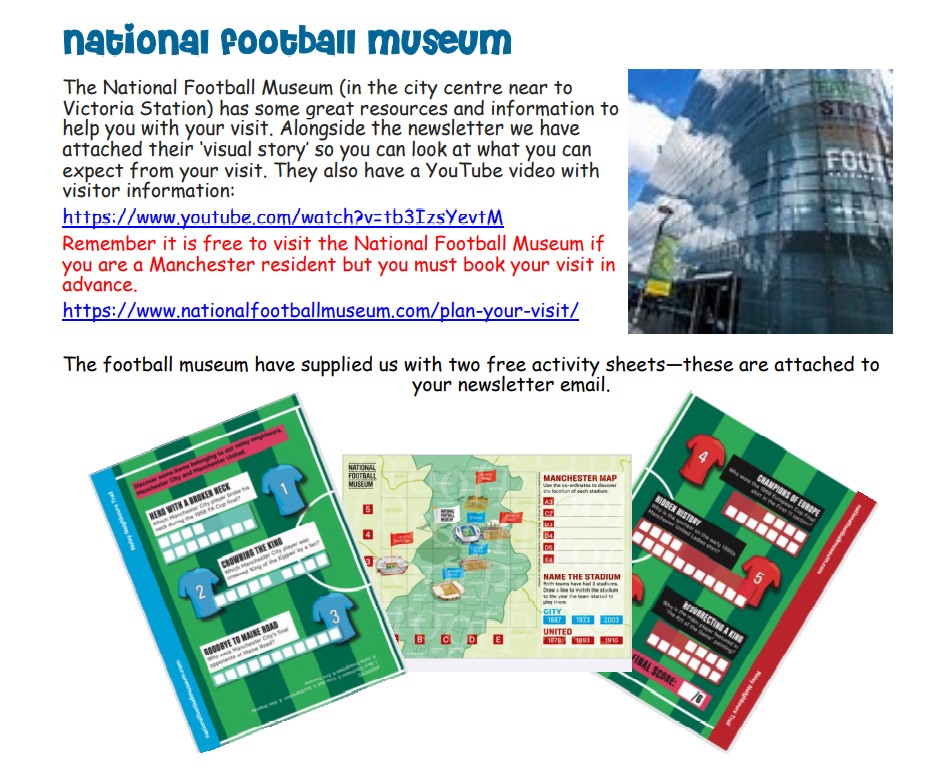 The newsletter also includes a feature on the National Football Museum, who kindly supplied two free activity sheets and a visual social story that will help children and young people prepare for their visit. You can download these resources through the buttons below.
We've also done the prize draw for the second batch of Explorer Backpacks, and the packages have been sent to the lucky winners over the past few days. Here's a lovely photo that was sent to us by a fellow parent/carer of a child with SEND: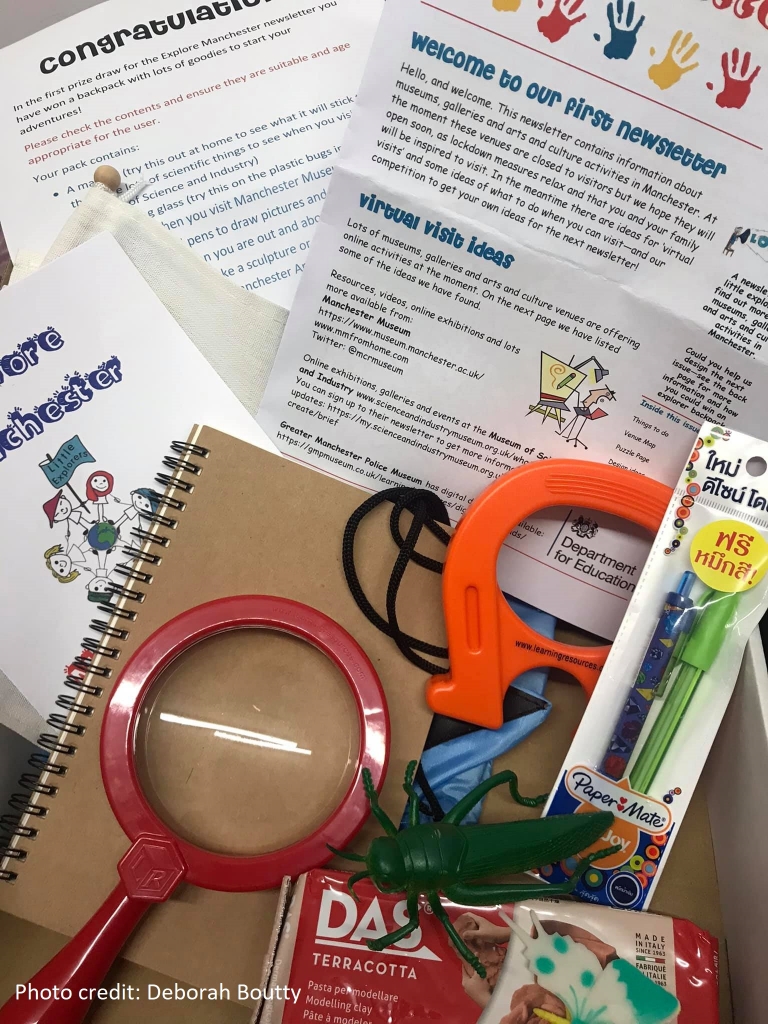 Did you like our Explore Manchester newsletters? How about the Explorer Backpacks?
Would you like us to deliver something like this again in the future?
Please let us know in the comments section below. 🙂